Our Commitment to You
At Cladis Investment Advisory we are committed to you and your financial goals. The client relationship at Cladis Investment Advisory defines the success of the business we have established as experienced professionals in the financial advisory services industry. Our clients are high net worth individuals, business owners and their families. Our team also manages over $30 million for foundations and charitable entities.
We are dedicated to you achieving your goals. Whether it be retirement planning, college planning, a home or business purchase, or simply meeting a savings goal, your financial success is extremely important to us. We are deeply committed to a relationship built on trust and integrity that lasts a lifetime.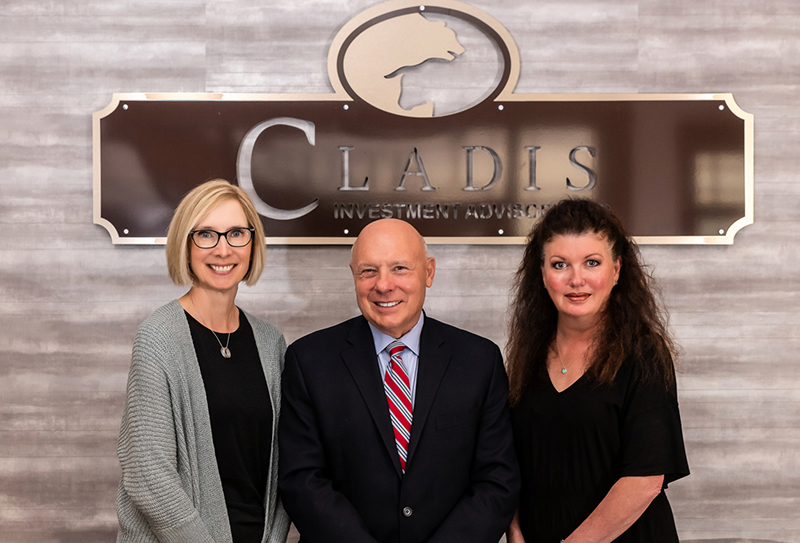 Our Investment Management Process
Upon establishing your financial goals, we will structure an investment portfolio to fit your needs based upon your risk tolerance and other investment considerations. As time goes on, and markets ebb and flow, we will monitor and rebalance your portfolio.
We understand situations can change. Therefore, as part of our monitoring process, we encourage you to communicate any life changing events. By doing this, we can help keep your goals on track and ensure that you feel comfortable in the direction you are heading.

We Act in Your Best Interest
Fiduciary
Cladis Investment Advisory is registered with and regulated by the United States Securities and Exchange Commission (SEC). As a registered investment advisor, we are a fiduciary, obligated by law to act in our clients' best interests at all times.
Ethics
We have created and adhere to a Code of Ethics which sets forth ethical standards governing the investment advisory services we provide to our clients. We believe implementing this Code and adhering to its standards provides another layer of trust to our client relationships.
Security
We are committed to protecting and safeguarding our clients' information. We have implemented policies and procedures designed to protect client information. Our contracted partners and providers implement and maintain such safeguards as well.
Fees
Cladis Investment Advisory is a fee-only, Registered Investment Advisor. Our representatives do not sell individual investment products and do not receive commissions. We are compensated for our services based upon the market value of assets under management. All fees will be explained to ensure your complete understanding prior to any services rendered.